The Giowine Experience
We embody the spirit of our producers and resonate with our brands, operating as true ambassadors of wine and culture in the Americas. Our onsite experts do producers' on-the-ground work by promoting wines year round (market visits, wine fairs, tastings, etc) and by providing a reliable point of reference for importers, distributors, and retailers. 
We cultivate continuing contact between producers and importers to foster reliable and dynamic relationships. We work with genuine enthusiasm to develop brands and product sales internationally at a highly personal and technical level at all levels of the distribution channel.
GioWine is the only team specialized in Italian wine to cover
uninterrupted territory from Alaska to Argentina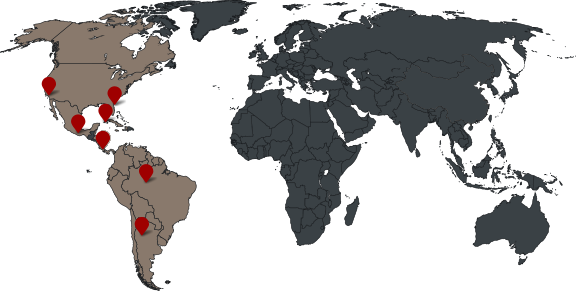 Headquarters Export Countries
North America: Canada, Mexico, United States
Central America: Belize, Costa Rica, El Salvador, Guatemala, Honduras, Nicaragua, Panama 
Caribbean: Antigua & Barbuda, Aruba, Bahamas, Barbados, Bermuda, British Virgin Islands, Cayman Islands, Cuba, Curacao, Dominica, Dominican Republic, Grenada, Haiti, Martinique, Netherlands Antilles, Puerto Rico, Saint Lucia, Saint Martin, Trinidad & Tobago, Turks & Caicos, US Virgin Islands
South America: Argentina, Bolivia, Brazil, Chile, Colombia, Ecuador, Guyana, Paraguay, Peru, Suriname, Uruguay, Venezuela
Meet our Team
Our team of multilingual wine professionals will guide you through an inconceivable diversity of wines beyond the typical grape varieties. Each member contributes a different area of expertise to our synergistic team, from agriculture, to enology, to international business management. What we all share is a passion for wine…